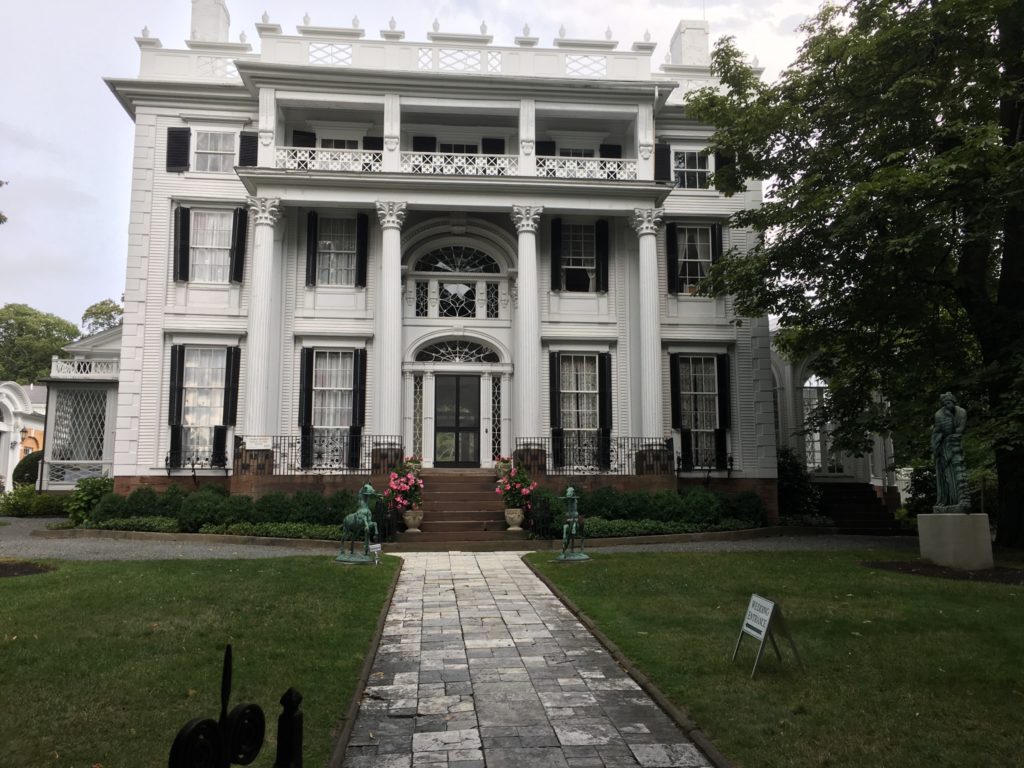 This summer, I had the pleasure of officiating at a wonderful wedding in Bristol, Rhode Island, a charming town half hour from Providence. I was able to spend a day in Providence before the ceremony, and this allowed me the opportunity to tour this wonderful college town, the home of Johnson and Wales, the famous hospitality university. I so enjoyed sampling some of the great restaurants.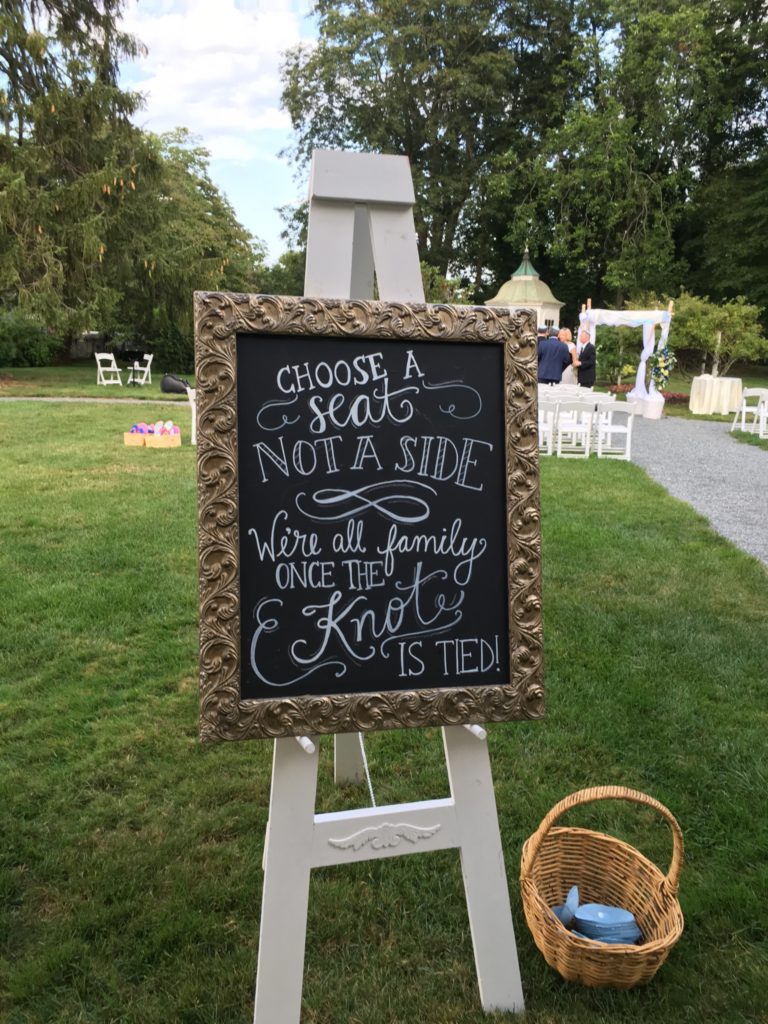 The bride was from Boston originally and she and the groom lived out in New York City, so this location, in Bristol,  was picked for accessibility of all the guests. It turned out to be a restored 19th-century mention now used as a museum and event space. Linden Place is the name and both the interior and the lovely garden in the back where the ceremony was held were used.
Original paintings, furniture, and chandeliers were on display in the rooms, with explanations provided. One could take a tour, reading about the famous guests who stayed there, such as Ulysses S Grant and the Barrymore family. The hall was used as a filming location for the 1974 movie, the great Gatsby. We did the Ketubah ceremony in a magnificent dining room where one could only imagine the many festive dinners that had taken place with exquisite silverware and dishes.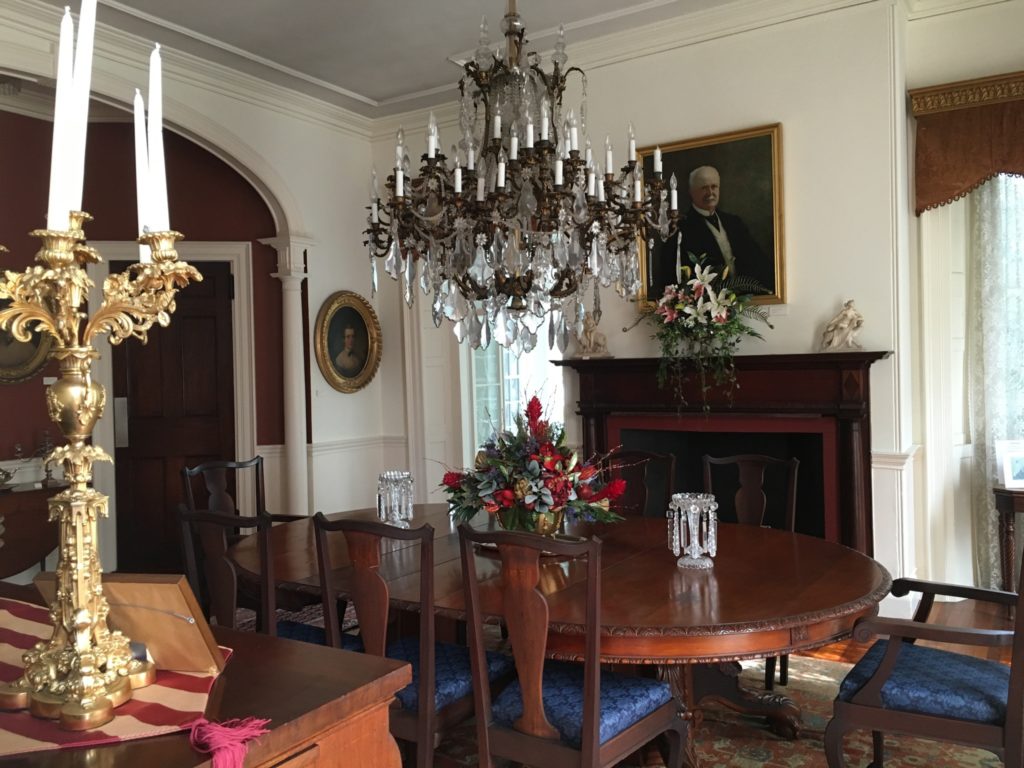 The ceremony was held behind the mansion under a grove of trees on a picture-perfect day. The bride was born in Russia and had put herself through college and Columbia business school – a self-made woman. The groom hailed from Michigan and is working in digital advertising, a gentle and warm person who has a lively family. We had met several times in the city and all three of us instantly connected. I felt they had opened their hearts and minds to me and officiating the service was a joy.
The bride and groom offered me a taste of the life lived in this mansion, if only for an afternoon.