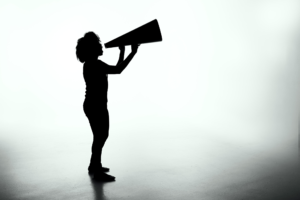 Here are just a few testimonials from some of the couples whose weddings I officiated. It is such an extreme pleasure and I am so delighted when the couples for whom I officiate take the time out of their busy lives to write to me. Many thanks go out to the couples and parents of brides and grooms, as well as parents from baby namings, who send me such kind words! Thank you all.
---
We are so very grateful for finding Rabbi Gloria. She is a smart, warm, knowledgeable, compassionate person with a good sense of humor and an appreciation for our romantic, marriage milestone. Gloria listened attentively to our history and preferences for a small, intimate and meaningful Jewish ceremony. She planned a heartfelt, memorable wedding program which was magical for us and beautiful for our family (and Havanese dog) to experience.
We highly recommend Gloria to officiate for your marital bliss and other special occasions!
With Loving Gratitude,
~Suzanne and Paul
---
We had the pleasure of having Rabbi Gloria officiate our interfaith wedding and perform a baby naming for our son. She provides a very personalized touch, working to honor traditions but is willing to adjust based on your preferences. She assisted us every step of the way leading up to our big day making our ceremony feel so special.
We had many guests complimenting us on the beauty of the ceremony throughout the evening and afterwards. We highly recommend Rabbi Gloria to any couple, whether their wedding is an interfaith/intercultural wedding or not.
Thank you for being such a meaningful part of our lives! We are forever grateful and will always hold a special place for you in our hearts!
With love,
~Lyndsey and Mark
---
What more can be said — Rabbi Gloria is quite simply an amazing person. She did a great job officiating our ceremony. She's honest, kind, and caring — and the whole family loved her! She worked with us to design the perfect service, and it was a beautiful, meaningful day. I would absolutely recommend her to any Jewish or interfaith couples in need of an officiant, and will definitely be calling her whenever we need a Rabbi in the future.
~Jonah and Azza
---
Dear Gloria,
Thank so much for being so amazing!
Most times people are so bored during the ceremony and can't wait for it to be over. At Lauren's wedding I think the ceremony was one of our guests' favorite parts!
You are amazing and gave us the most informative, warm and loving ceremony and I am forever grateful!
Every Rabbi should take lessons from you! You made it about them and the family that matters to them where most can sometimes make it about themselves.
Thank you, Thank you, Thank you!
Warmly and with gratitude,

~Fran
---
Gloria is an amazing person. I've always felt I could confide in her and her true wisdom would help me through. Highly recommend her. She is one of the kindest people I know.
~Karen G.
---
We were so fortunate to have Rabbi Milner perform our wedding ceremony along side a minister on Block Island. Being an interfaith couple she knew exactly how to blend our backgrounds into a seamless and beautiful service. She respected our differences but highlighted all of our shared beliefs. It was wonderful getting to know her leading up to the wedding and in many ways she felt like a life coach, helping us to navigate during such an exciting but also stressful time. We had the most magical and memorable day and can't thank Gloria enough.
~Leah and Michael
---
Hi Rabbi,
Our wedding ceremony officiated by Rabbi Gloria was incredibly intimate and really reflected our personalities as individuals and as a couple. She worked with us to ensure that our interfaith family would be respected throughout the ceremony. Before the wedding, Rabbi Gloria asked us to write letters to each other about why we are thankful for each other and looking forward to being married. The letters not only helped her learn about us for incorporation into our ceremony, but they became cherished keepsakes that are tucked into the cover of our wedding photo album so we can look back and read them anytime. Many guests told us that our wedding ceremony was among the most beautiful they had ever attended.
~Miri and Dave
---
Dear Gloria,
How do I begin to thank You?!! You were right by our side through the whole weekend. The cold and the weather did not disturb once Friday arrived. I felt the warmth and the Love through the whole weekend. Evan was so Happy to see You and Father Rocco on Friday night. You completed the night.
From the Ketubah ceremony and on to the wedding ceremony there was such Love… Such Warmth. A union of families coming together. You did an amazing job. There was not a dry eye in the room. Your explanation of the ceremony was both enlightening and enjoyable to all. So many comments about how beautiful the ceremony was. Thank you for giving us a very special memory and helping Tricia and Evan start there amazing life together as a married couple. Please stay warm, enjoy your grandson and your son. And especially your travels. Again thank you from the bottom of my heart.
My Very Best Always,

~Ahuva
---
Hi Rabbi Milner,
We wanted to send another small note of thanks for everything you did for us. Our ceremony was perfectly tailored for us as an interfaith couple and we felt so comfortable with you at the helm. Thank you so much for guiding us and teaching me about the Jewish wedding traditions that we could incorporate. You are wonderful and we are so glad you were able to be such an integral part of our big day!

~Allison and Ben
---
Dear Rabbi Gloria,
We cannot thank you enough for making our wedding ceremony so special. It was personal, heartfelt, and the absolute best part of the day. We received so many compliments and that really speaks to how comfortable you made everyone feel. Additionally, we are so grateful that we found someone so warm and compassionate, who listened to and understood our unique situation. And finally, we look forward to celebrating more happy occasions with you in the future.
Much love,

~Ashley and James
---
Rabbi Gloria,
Thank you so much for making our evening ceremony extra special. The thought you put into making it so personal and complimentary to the morning ceremony was absolutely beautiful (the morning was Hindu and the evening Jewish). We enjoyed every minute of standing up there with you and I'd say it was my favorite part of the whole day. Both of our families loved how you clearly explained every step and tied our cultures together – we're very thankful for your open mindedness. Hope to see you sometime soon.
~Ashley and Ramit
---
Dearest Rabbi Gloria,
We are so grateful to have you as our rabbi. You have made this experience so personal and so special for us. We are so fortunate to have found you. Every single step you made sure our wants and needs were incorporated into our ceremony. You have such a lovely way about you. Thank you, thank you, for everything.
All our love and heartfelt gratitude,

~Elyse and Michael
---
Thank you so much for helping us to create such a beautiful and intimate wedding ceremony. Your guidance, support and counsel throughout the process was invaluable. We appreciate all the time and energy you devoted to us through emails, over the phone and in person meetings. You were always thoughtful and respectful and had great ideas on how to incorporate the best of the Jewish and Catholic wedding traditions in our interfaith ceremony. We are so lucky to have found you and we look forward to a continued relationship with you. Our family and friends still rave about you and our ceremony.
~Liz and Matt
---
Hi Rabbi,
Thanks again for marrying us in such a beautiful and meaningful ceremony. Our guests commented on how truly special it was to witness, and of course it was even more special for us! We will remember it forever.
Best wishes!

~ Miri and Dave
---
We had the best night of our lives and you had a big part in that. Thank you so much for crafting such a great ceremony that allowed us to speak from our hearts. Nearly ever guest told us they loved the ceremony. The rest of the wedding was equally as magical!
Thank you again!!
From the depths of my soul,
~ Beth
---
Dear Gloria,
I want you to know how much it means to our entire family that there exists a "Rabbi Gloria Milner." I was so delighted that my daughter and son-in-law wanted to honor their respective traditions. The son-in-law's pastor agreed to work with them but embraced their desire to have a Jewish naming ceremony in addition to the christening he would perform. I did not realize how important it was not only to find a Rabbi who was WILLING to officiate but one who would EMBRACE and CELEBRATE the honoring of two traditions. So…. Rabbi Gloria thank you for not only making this possible but for who you are a as a person and spiritual leader. I so wish there were more like you. You are a gift.
~ Alice
---
Dear Rabbi Gloria,
We got our full wedding footage back this last week so I was able to watch the full ceremony for the first time. It was even more beautiful than I remembered! I'm really so glad we were brought together. I can't imagine anyone else having married us!
xo
~ Shanen
---
Dear Rabbi Gloria,
We want to thank you for a wonderful ceremony. It was inclusive of both religions without making anyone feel uncomfortable and everyone who came up to me felt joyous as a result of your and Father Rocco's efforts. Thanks again for all you did.
~Carol and Bob Faber
---

Ben and I want to thank you for all of the time, help and preparation you have given us in lead up to the wedding and likewise for leading an inclusive, family-uniting ceremony. I got numerous compliments that day about how wonderful and personal the ceremony felt and it is all due to your careful crafting and blending of new and old Jewish traditions. Even the Mormons in the group enjoyed the exposure to new traditions ( we got a "Mazel Tove" in the card from Ben's father and step-mother).
With much love
~ Ben and Sarah
---
We'd like to thank you from the bottom of our hearts for being instrumental to an amazing wedding day. We truly enjoyed the time spent with you leading up to the day and we appreciate the extra effort you put in, especially incorporating the Reverend into the ceremony. As further important life events come along, we hope to share those with you as well
with lots of love,
~ Elizabeth and Sterling
---

Thank you for making our wedding day so magical! The ceremony was everything we dreamed of and more. We appreciate that you attended our reception, as well and celebrated. Your blog entry made us feel so special. Thanks again!
~ Elita and Sheldon
---
Dear Rabbi Gloria,
By far, the most important part of the wedding (in my humble opinion) is the ceremony. I mean, that is why the two of you are there – to pronounce to your family and friends that you picked each other from the whole wide world. And so, it was important to me to have a Rabbi who not only represented "my Jewish side" but also would mold a ceremony that reflected the Jewish faith, respected the Christian faith and still stayed true to our respective values. That is not an easy job to do! You and Father Joe did a glorious job of putting together our different backgrounds and gave Matt and I the best present of all – we will always remember the warmth and happiness you and Father Joe pass on to us on our wedding day!
Thank you again!
Best wishes,
~ Renata
---
Our experience with Gloria in Bermuda for our destination wedding was excellent. Gloria warmed up to our families and friends as quickly as she had done with us. She was kind enough to attend dinners with our guests, go on group excursions around the island and more importantly, worked well with our event coordinator at the resort. When it came down to the ceremony she conducted it with sincerity and good energy. It was only due to the time she spent getting to know us and our guests that enabled her to deliver something so special and meaningful.
We had a great time working with Gloria. So great that we celebrated our one month wedding date with her in NYC at one of our favorite restaurants. It was our pleasure spending time with Gloria, working with her and becoming friends
~ Jhan and Marina
---
We were looking to hire someone to officiate our wedding. What was most important to us was to find a rabbi that would help us have a ceremony that was personal to us and that felt inclusive to all people who would be attending our wedding, not just Jewish guests. Gloria was the perfect person who was completely open to work with us to incorporate whatever traditions we were comfortable with. She also spent a lot of time getting to know us, which allowed her to speak uniquely about us as a couple, rather than just have a stock speech. Gloria was always available and generous with her time, selfless in her dedication to making our day perfect.
~ Karen and Dogan
---
Dear Gloria,
Words can't express Michael's and my sincere gratitude for officiating our wedding. We wanted to write you directly to say how amazing and special we thought the ceremony was. You and Steve were fantastic and all of our guests continue to tell us it was the most memorable service they have ever witnessed. On top of that, Michael and I have truly enjoyed getting to know you over the last year. We think you are an inspiring woman and mentor, and wish you nothing but happiness in life. We're sure you will continue to touch other people's lives and we'll be sure to recommend to anyone we can possibly think of.
We'd love to stay in touch with you and thank you again from the bottom of our hearts.
~ Mr. and Mrs. Michael Kovach
---
My husband Antony and I were looking for a Rabbi to marry us, one who would work with an officiant of another faith, as I am Jewish and my husband is Greek Orthodox. Rabbi Gloria Milner welcomed us, even at first phone call, with open arms. She worked so beautifully with our other officiant, taking the time to meet with him separately, as well as together with us. My husband was not very well-versed in the specific Greek wedding traditions, but it was very important to us that both of our faiths be represented in the ceremony.
At our first meeting with Rabbi Gloria, she presented us with a wealth of research she had done on Greek Orthodox wedding traditions. I was so touched that she had taken the time to do so, as no Greek Orthodox priest would marry us, and the priest we had found, though willing to do any service we liked, had never performed a specifically Greek ceremony. Our Rabbi had taken the time to get to know about my husband's faith, and that was so meaningful to us. We knew we already liked the Rabbi, but this gesture made me know for sure we had chosen right. Our meetings with Rabbi were casual and fun and filled with laughter, as we worked together to create a beautiful marriage of our two faiths and discuss the meaning of marriage.
On our special day, the ceremony was incredibly beautiful and presented with such spirit and love. Rabbi Gloria stayed with us and celebrated to the very end—dancing the hora and the Greek circle dance with us and toasting our happiness with our friends and family. So many guests remarked afterwards, "You had the coolest Rabbi ever!" And we both wholeheartedly agree. Rabbi Gloria is a special person and a magnificent officiant with great warmth, passion, and heart.
Thank you again for everything, Rabbi. You really helped make our wedding so incredibly special. And people still talk about how awesome it was how you danced and celebrated with us! It made the evening feel complete.
Best wishes to you in all you do!
~Rebecca and Antony Konidaris
---
It's not only wonderful how you have brought Brides and Grooms together, but you have also brought family's together and promoted understanding between cultures and religions.
~ Stuart
---
"Andrea Caroline Kussack and Jeremy David Berman were married Saturday evening at Location 05, a photography studio in New York. Rabbi Gloria B. Milner officiated." Read the full NYTimes.com announcement here.
~ Andrea and Jeremy
---
Dear Rabbi Gloria,
We just cannot thank you enough for the wonderful ceremony you performed with Habacuc for our wedding. Both of us have received so many compliments on the entire event, most of them specifically about the ceremony. Days after the wedding, as we were leaving Gurney's Inn, other hotel guests stopped us to say that they had watched from the beach and loved it. Best of all, WE are so happy that the ceremony truly captured OUR idea of a meaningful wedding.
~ Rachel and Chad
---
Rabbi Gloria,
I want to thank you for doing our ceremony with F. Floyd and for all the help and advice we got to prepare it. Our families were very happy with the final product, and so were we. My Father-in-law says he was so touched he hugged you both after the ceremony, and to be honest with you, that means the world. He was raised orthodox and his sister and brother would not attend to the wedding, so my guess is of all our parents he had the most to deal with, and he stood by us. I am so happy he is happy. Our mothers were happy, that I could tell.
~ Vivian (Bride)
---
I just wanted to drop you a quick note to thank you for making Joseph's and Melissa's special day that much more special. It was so personal and definitely one of a kind. My husband and I will look back and cherish it always.
~ George and Jennifer Valentino (parents of the groom)
---
Thank you for putting together such a beautiful ceremony You are a blessing.
~Barbara (mother of the bride Melissa)
---
Thank you so much for the incredible ceremony. And thank you for making our wedding so special and for capturing our love in the ceremony. It was so spiritual and also so personal and you truly did give us a fairy tale wedding. It has been a pleasure to get to know you and we look forward to staying in touch in the future. Lots of love and light.
~ Val and Tam
---
Thank you for a truly amazing ceremony. It was beyond wonderful to spend this special day with you.
~ Patsy (mother of the bride)
---
Thank you for all your patience and caring to make this special day in all our lives.
~ Arial and Ted and the whole family
---
Thank you so very much.
It need hardly be said that what you helped create for Abi and Brad was exactly what it should have been: a witness to the love and commitment they were expressing. For all of us who were honored to attend, it could not have been more meaningful and, therefore, more sacred. Add to that your grace and good humor, and we will never forget what you have done.
~Jerry and Marisabel (parents of the bride)
---
Thank you so much for everything regarding our wedding ceremony. Letting us use your home was incredibly generous, and we can not thank you enough. The ceremony was great and everybody loved it, and you. We are extremely pleased to have the chance to work with you.
~ Mike and Bey
---
Rabbi Gloria Miner is one of the most wonderful people we have ever met. Her kindness and generosity are amazing and her desire to make our wedding ceremony exactly the experience we wanted is truly a rarity in today's world. She worked with us carefully to craft each part of the wedding ceremony to contain those elements that were important to us, and present them in a way that was accessible to everyone there. She is truly a remarkable individual and we are so blessed to have had her as the Rabbi for our wedding.
~ Daniella and Jeff
---
Thank you so much for helping us to create such a beautiful and intimate wedding ceremony. Your guidance, support, and counsel throughout the process was invaluable. We appreciate all the time and energy you devoted to us through emails, over the phone and in person meetings. You were always thoughtful and respectful and had great ideas on how to incorporate the best of the Jewish and Catholic wedding traditions in our interfaith ceremony. We are so lucky to have found you and we look forward to a continued relationship with you. Our family and friends still rave about you and our ceremony.
~Liz and Matt
---
Greg and I wanted to thank you from the bottom of our hearts for the beautiful service. You have been there guiding us every step of the way, explaining the traditions, offering a more modern interpretation, allaying fears and concerns and ultimately making sure that we were married. Thank you again for everything. We hope that you stay in touch!
~ Maya and Greg
---
My wife Kelly and I had the good fortune of meeting Rabbi Milner at an interfaith event. During the planning of our wedding, we were in constant contact. Each time, a connection between us and the Rabbi evolved naturally. Much of that can be attributed to her open mind, open heart and ability to connect in such a depthful manner. The result, our wedding ceremony, was focused on love, generosity and respect. With Rabbi Milner as our guide, the ceremony was an unexpected highlight of the night. We hold her in the highest regard, not only for her work as our co-officiant but for the qualities she embodies as a person.
~ Kelly and Eric
---
Rabbi Gloria Milner helped make our wedding memorable and meaningful. From the moment we met her and she welcomed us into her home, until her follow up call to make sure that our marriage license was timely processed, Rabbi Milner was caring, thoughtful,and professional. Our Ketubah signing was so personal that it brought tears to many of the guests' eyes. She was able to blend old Jewish tradition with modern egalitarian principles in order to make our day just right for us. We truly hope Rabbi Milner will remain a part of our lives and participate in future life cycle events with our family.
~ Leni and Alex
---
Thanks very much for the officiating at our wedding last month. You were amazing. Our friends and family said many good things about the ceremony. We spent quite a bit of time researching possible officiants, and we spoke with several rabbis. I'm so glad we ending up working with you
~ Adam (Groom)
---
Dear Gloria,
Thank you for all your help and for performing such a lovely and memorable service
Love
~Viv and Zach
---
Dear Rabbi Gloria,
Just a note to thank you for performing such a beautiful wedding ceremony for Ashley and James. We lost our family Rabbi two years ago of whom all also considered a close friend. Your warmth and genuine sincerity remind me of him. I hope we now can consider you part of our family.
All the best,
~Robin Neglia
(Mother of the bride)
---
Dear Rabbi Gloria,
Thank you so much for being here to co-officiate another milestone family event, the baby naming of our second daughter. We couldn't have imagined doing this without you and appreciate all of the time and energy you devoted to this ceremony – it was wonderful.
Love,
~Liz, Matt, Emily, and Maya
(Parents of the daughter for baby naming)
---
Thanks for reading the testimonials from the lovely people I've gotten to know.
To schedule an initial consultation, email Rabbi Gloria or call 1-646-327-6307.