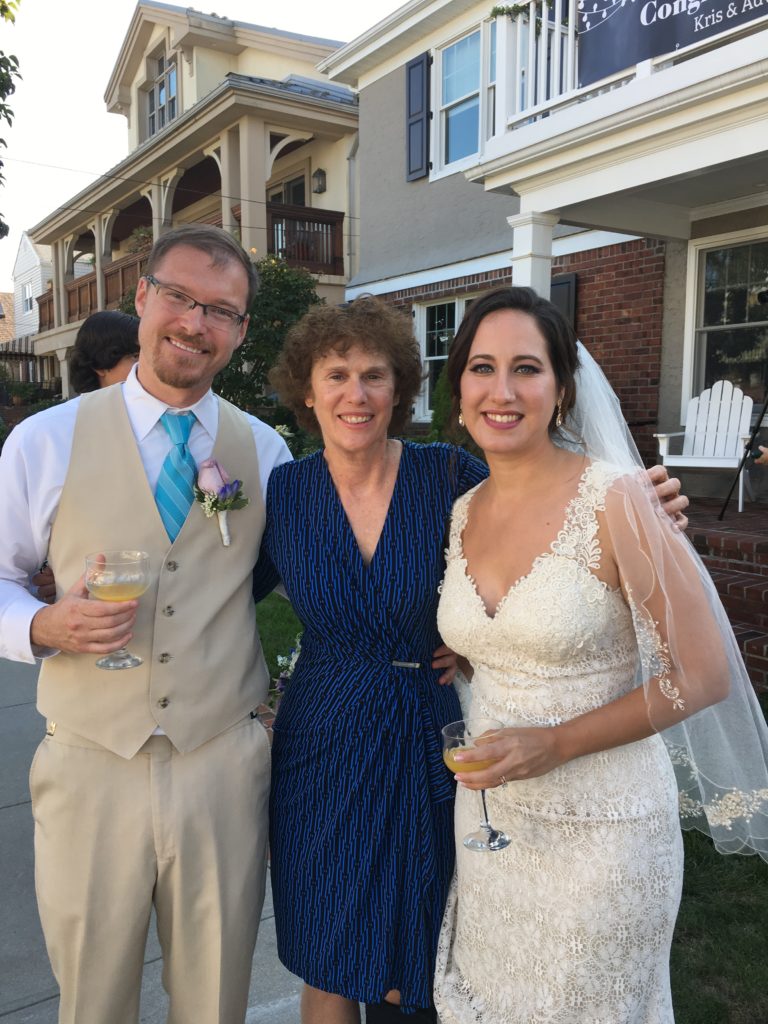 I met with a couple this summer who came from very different worlds but were determined to start a new life together. He is a PhD Virologist that was married and the father of three children. Now divorced, he met a lovely and smart lawyer whose family hailed from Israel and of course she was fluent in Hebrew. We met in the city and then I visited them in Sunnyside Queens where they were living, temporarily, before moving into a house on Long Island. His children visited them there, and I was impressed with the closeness she had with them and what an amazing father he is.
The wedding was set at his parents' house in Point Lookout, Long Island, on September 4th.  All the preparations were made, including creating a chuppah on the deck and the backyard set up with tables for 50 guests. The living room of the house was used as a buffet station. It was a beautiful house that his mother had redone with her decorating skills.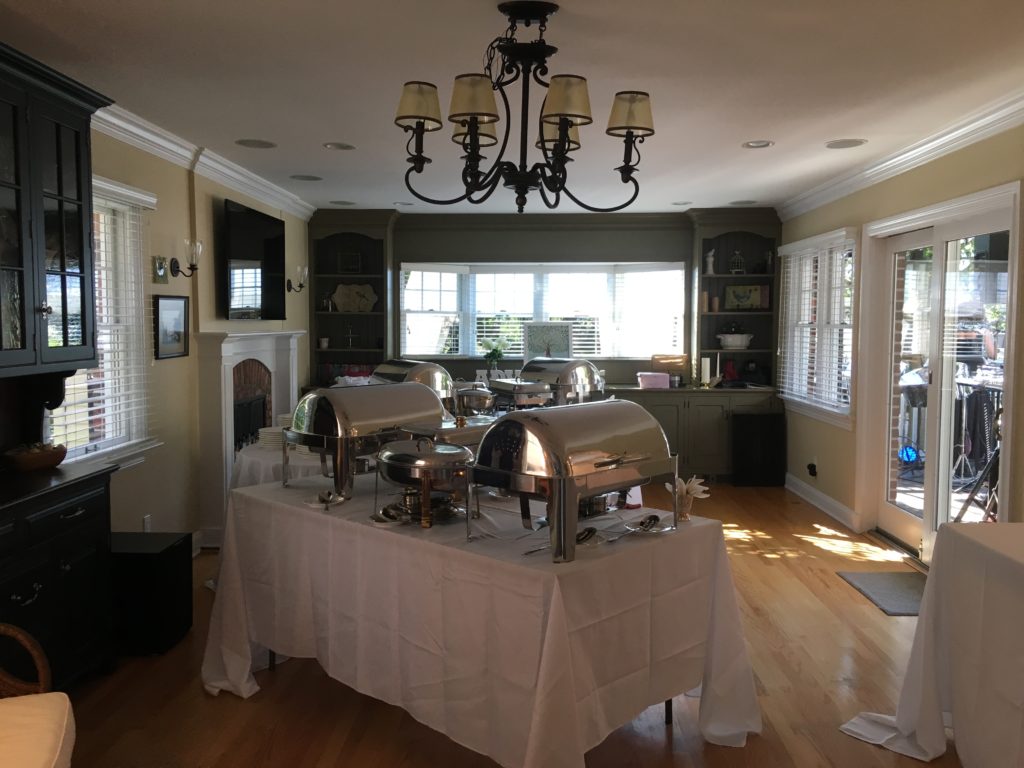 All was set, except for the forecast which was calling for a tropical storm/hurricane, supposed to hit that day and the Long Island shore was potentially vulnerable. We were speaking about Plan B a day or two before, as this storm or hurricane was widely reported on the news and the beaches were closed. I even had to plan for a railroad trip out there instead of driving so I could make sure to show up.
Fortunately, the storm did not take the path that all were sure it would and the day turned out to be a picture-perfect sunny and low humidity winner. All went as planned and the best part was  that his two-year-old daughter, standing under the chuppah held by her grandmother, stole the show!