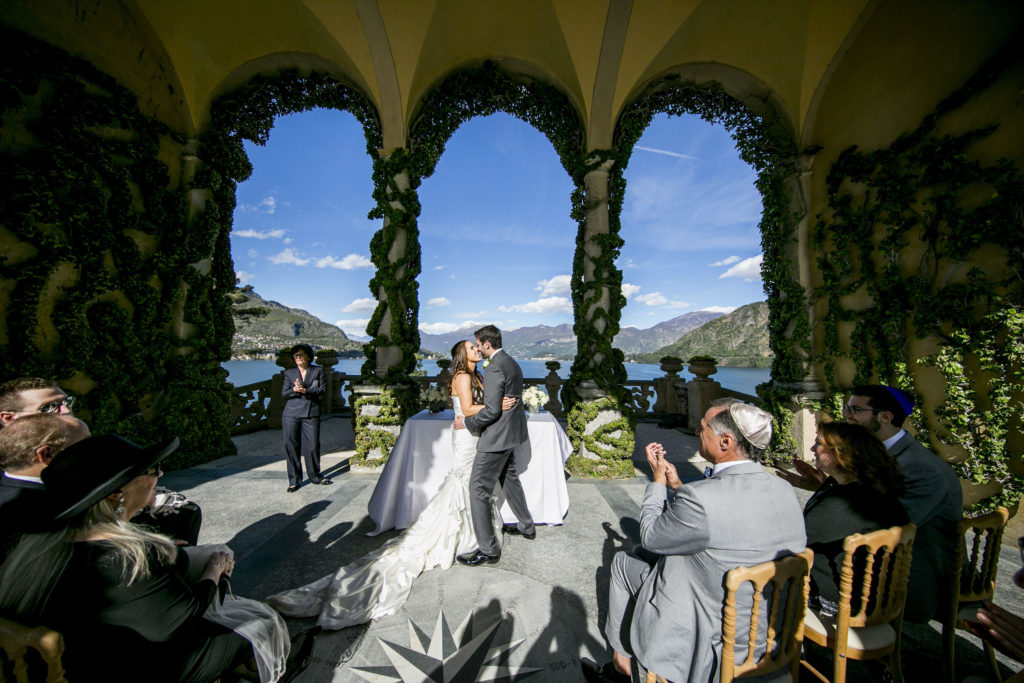 A couple emailed me a year ago to ask if I would be interested in officiating a wedding in Lake Como Italy in April 2016.  What a question?  Where do I sign up?   It turns out they were a medical and engineering student couple from Ohio State based in Columbus, Ohio.   We Face-Timed and set up a time for me to visit them in Columbus that winter.  On one of the coldest weekends of the winter I flew out and stayed with them.  They toured me around the campus of OSU, had meals with them and spent time hearing about their backgrounds and upcoming service.  I left with a strong idea of who they were and had established a relationship with them.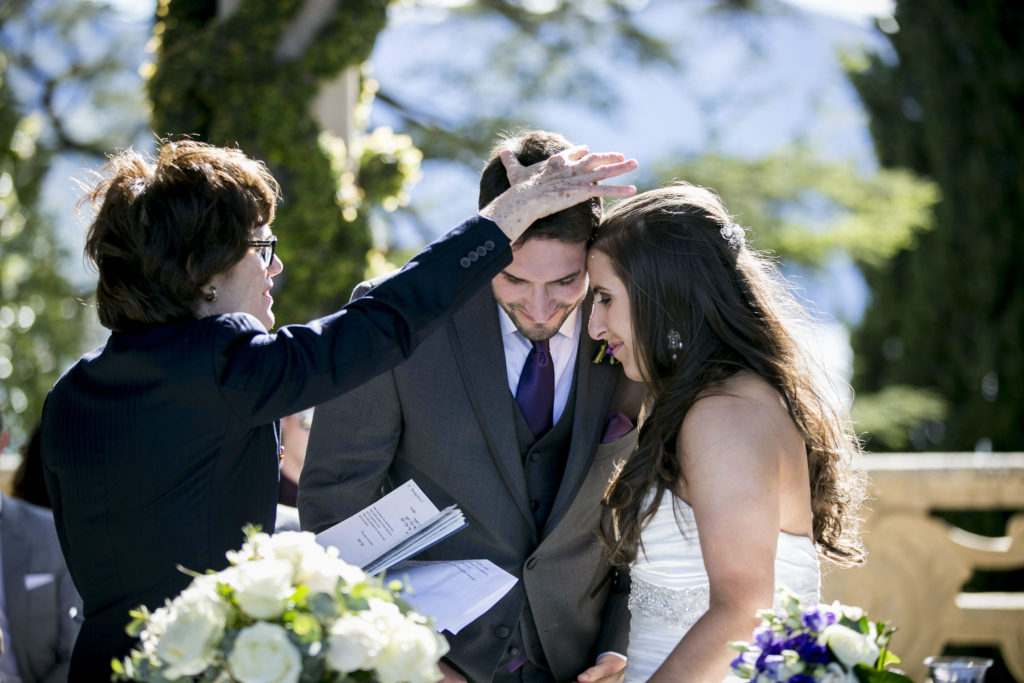 The spring arrived and I had organized a mini vacation around their wedding.  Arriving in Milan first and touring around, I drove to Bellagio where they had set up accommodations in  a cute Bed and Breakfast on the water.  The scenery was spectacular:  Lake Como against the snow-capped mountains of Switzerland.  I met the extended family and had time to visit some magnificent gardens near the inn that were in bloom.  The lushness of the landscaping was breathtaking.
The rehearsal dinner was at a restaurant on the water where we were treated to a dinner of wonderful fish, vegetables and deserts.  The wine offered was, of course, quite special.  Toasts and conversation flowed and again I was treated like one of the family.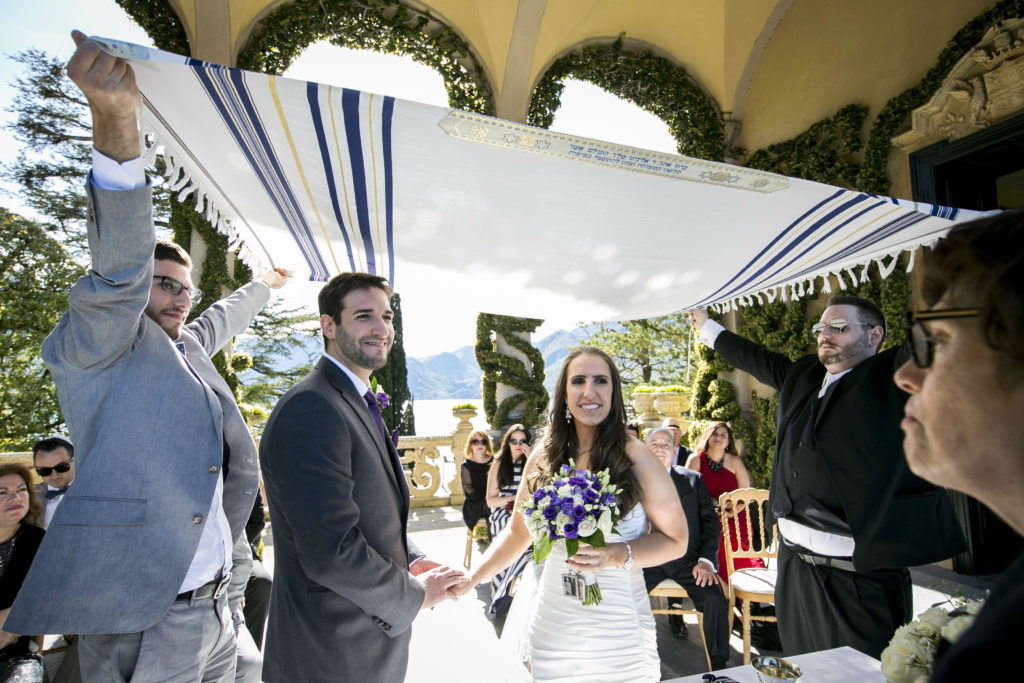 The wedding day was picture perfect spring weather.  The venue they selected was Villa Balbiano, an Italian landmark featured in such movies as Star Wars and Casino Royale.  It is necessary to take a boat to this private island villa, then walk up to what feels like  a top of the mountain with a breathtaking view of the entire lake area.  We set up the ceremony on the top under the arches with chairs facing the amazing panorama.  Officiating there was one of the high points of my career as it is so extraordinarily beautiful and the couple felt like my children.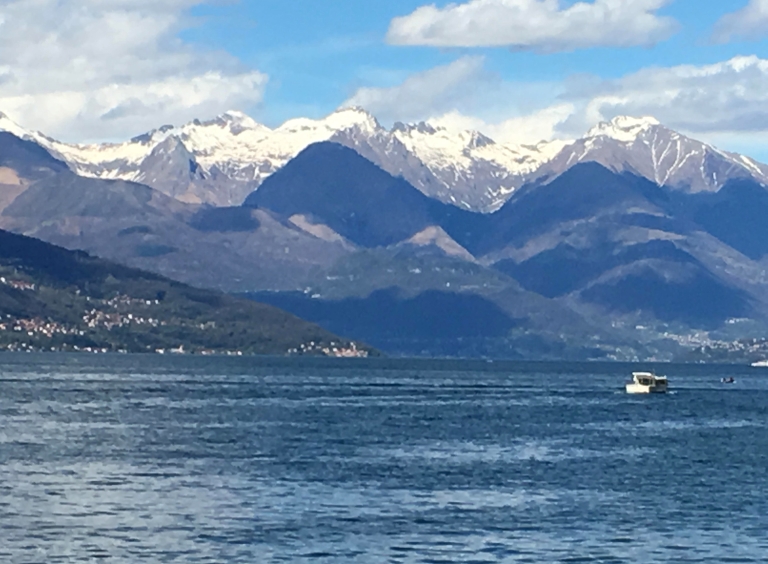 We toured around the villa gardens which had amazing statues and flowers then went back to the inn where a wonderful dinner was waiting.  Cocktails first in the garden overlooking the water and then a wonderful meal.  What can one say except it was too short and over too soon.   This was a destination wedding made in heaven.