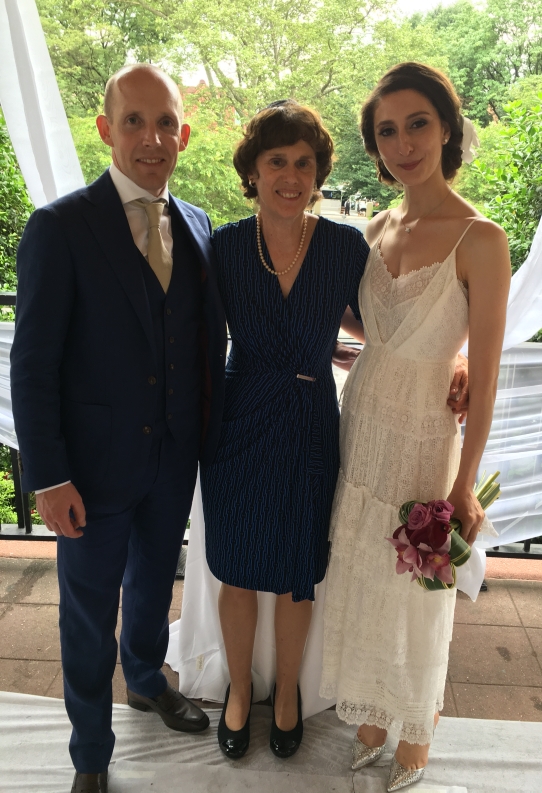 A couple emailed me several months ago and asked if I could officiate their wedding in Jersey City.  They were indeed an unusual combination of backgrounds.   The groom was from the Netherlands and was working for a company who had offices in New Jersey.  He spoke several languages and was raised Catholic.   The bride was a Russian beauty who had been in the States a few years and spoke perfect English
They invited me over to their apartment in Jersey City for dinner and we spent a lovely evening getting to know each other.  They were wonderful cooking together and served a delicious fish dinner.  We spoke about the service which was for the most part a Jewish one with the groom wanting to wear a tallit and Yamulke.  Both sets of parents were flying in from Netherlands and Russia for the event .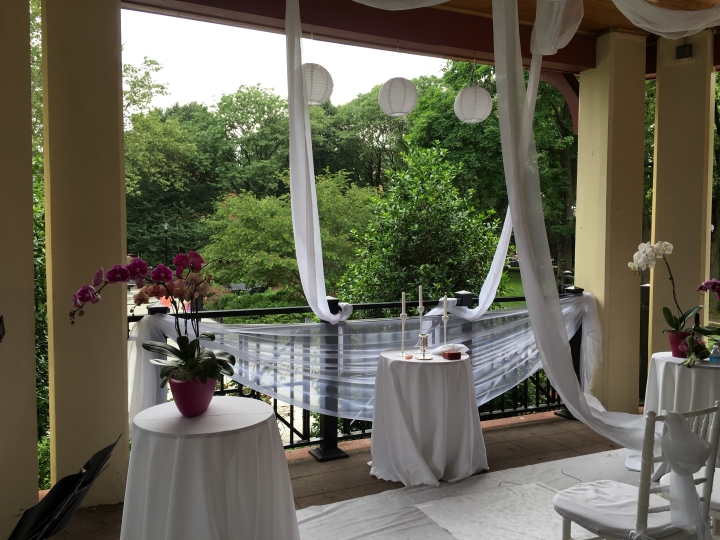 They planned the service in a park near their apartment in Jersey City.  Afterwards everyone was to be shuttled to a restaurant in Soho for a reception dinner.   I was invited to be a part of the party  and was pleased to be a part of this small and intimate wedding
The day of the wedding forecast was rain on and off, sometimes heavy.  At the last minute, the groom changed the park they would use for the wedding ceremony.  The new park had a large gazebo that would shield us all if the rain became heavy. 
I arrived early and met up with the singer and guitar player.  A friend of theirs was decorating the gazebo and setting up 20 chairs.  Although we felt a few drops of rain, the weather held up.  The bride, looking like a Russian princess, came down the abbreviated aisle and the service began.  They did circling to Etta James song "At Last," which was amazing.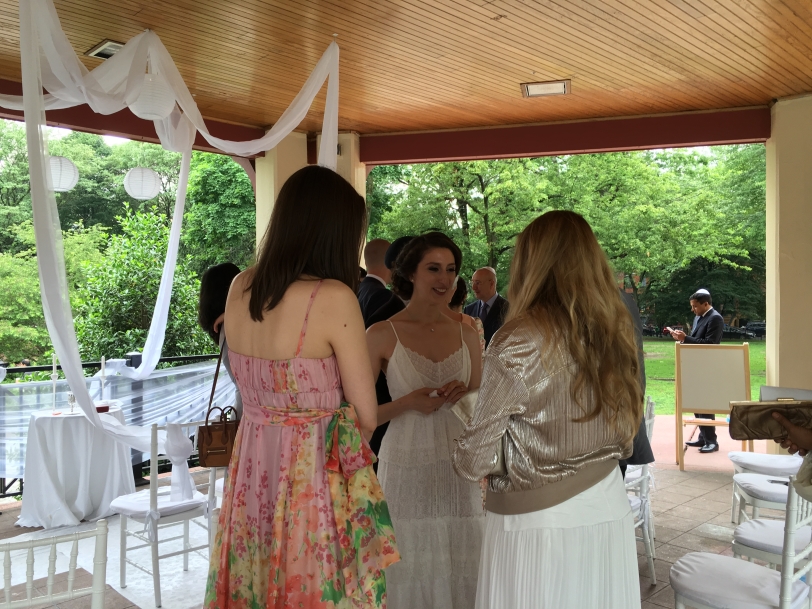 The parents gave a blessing in their native tongues, Dutch and Russian and the brother and sister translated it into English.  He broke the glass and there were congratulatory wishes in many languages.  
After the ceremony, we all boarded a party bus to Manhattan and the bus came complete with psychedelic colors and champagne.   Rap Music was played and we soon were treated to a wonderful dinner and dancing at a Soho restaurant.  The happiness and warmth their friends and family exuded was infectious.  It was a memorable event.