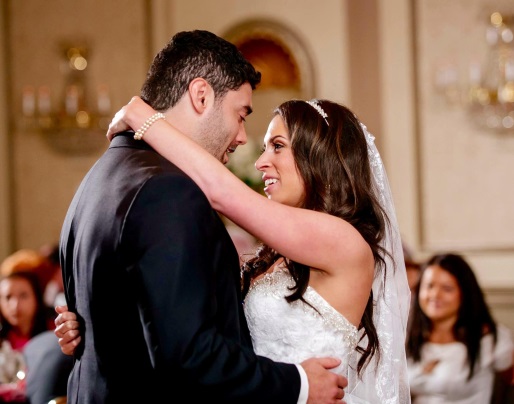 The mother of a groom contacted me over a year ago from outside of Baltimore.  She was Greek Orthodox, and was experiencing considerable trouble finding a Greek Orthodox officiant to work with a Rabbi.  The bride's family was Jewish and open to having both faiths represented.  The groom's mother, having read my blog from a few years back about combining these two faiths into one ceremony, believed I would be the right officiant for the couple.
So, we started the "get-to-know-you" process.  The bride and her sister took a bus into NY in the dead of winter and we began to draft the service. Then, this spring, I traveled down by train to Baltimore to sit down with the families. We had many telephone conversations, all the while developing a warm and close relationship. 
The Greek woman, a religious person, sent me links to Greek Orthodox wedding customs;  I read 50 pages of texts and, thanks to her, learned a great deal about their customs.  I was amazed to see the similarities to Judaism: in circling, wine drinking and treating the bride and groom as king and queen for the day.
I drove down to the wedding this Memorial Day weekend and felt like I had known these people for a long time.  The best man, or "kumbaro"  in Greek, did the exchange of crowns for the couple.  The crowns are joined by a ribbon which symbolizes the unity of the couple as royalty for the day.
I recited the Kiddish Scheckyanu and Seven Wedding Blessings and we said the benediction in both Hebrew and Greek.  It felt like a seamless ceremony and as the groom broke the glass the audience yelled Mazel Tov and Syncharintiria,  the Greek equivalent.  How wonderful to be able to be present in this moment in time for two special families who will be my friends going forward!