One of the first weddings I facilitated, over six years ago, occurred on the Jewish holiday of Purim, a joyous and festive one.  The couple had met on Purim and wanted their wedding in Manhattan to be an outdoor rooftop celebration.  I worked with them for a few months leading up to  the affair and we grew to become great friends.  The wedding was wonderfully spirited and full of life.
Purim Babynaming
   Fast forward, six years, and they had moved from East Village to Long Island City to New Rochelle.  They now had an almost two-year-old daughter.  They wanted a baby naming ceremony for her and of course it had to be on Purim, which was March 12th of this year.
   We all gathered in their living room and I saw the family I had met six years earlier.  The little girl was happy to join in the songs and listen to her Hebrew name. We all said the prayers together.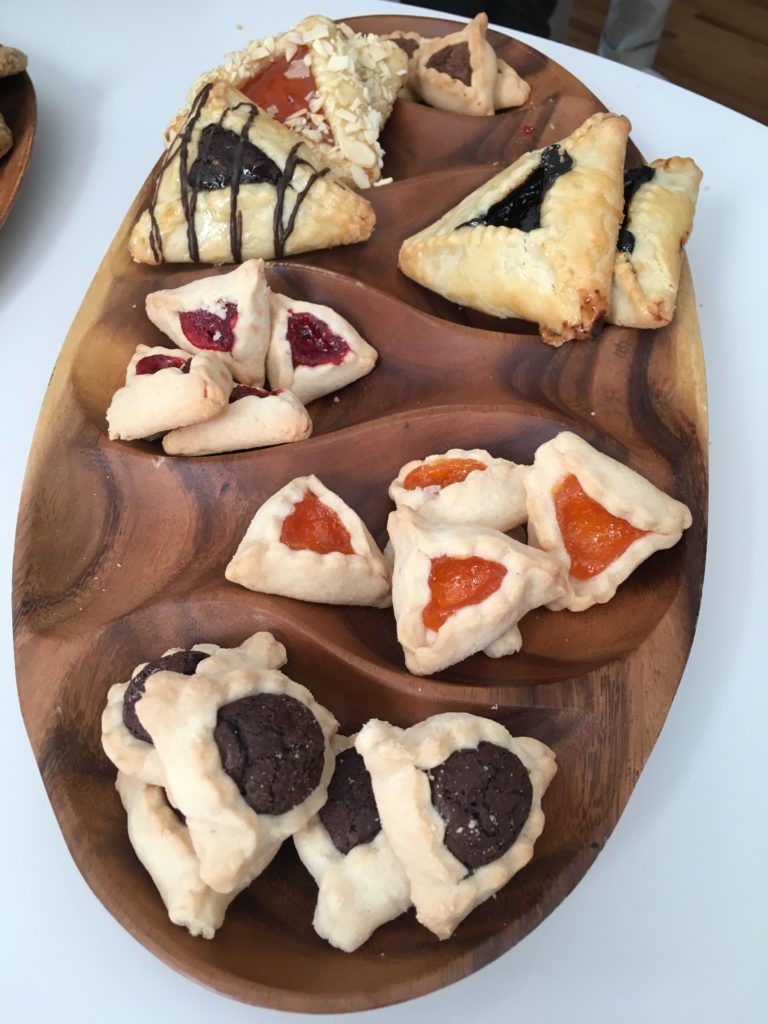 Of course, a wonderful part of the holiday involves eating hamantaschen, pictured here.  We enjoyed delicious pastries in the shape of a  three-cornered hat.  That was the hat of Hamen, the villian of this story, who wanted to destroy the Jews.  The heroine was Queen Esther, who appealed to the King to save her people, and prevailed.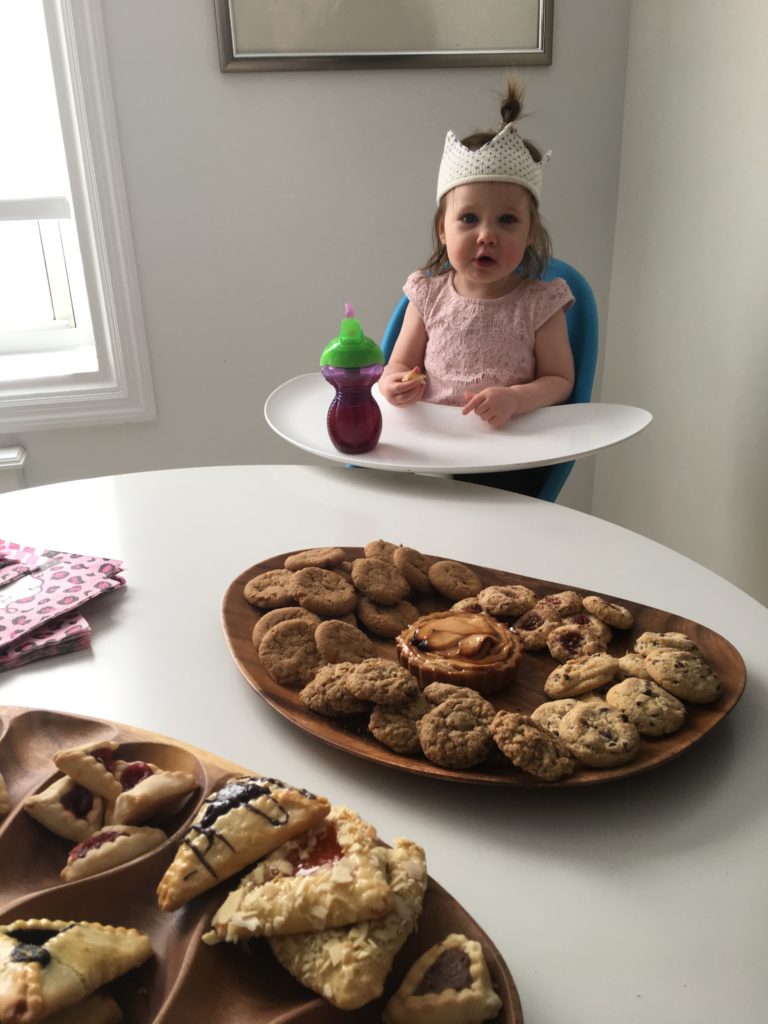 Witness the crown on the little girl who represents our modern day Esther, growing up to be a strong  woman.
     How lucky I was to share this Purim Babynaming and holiday with old friends and bring a little girl into the Jewish world.