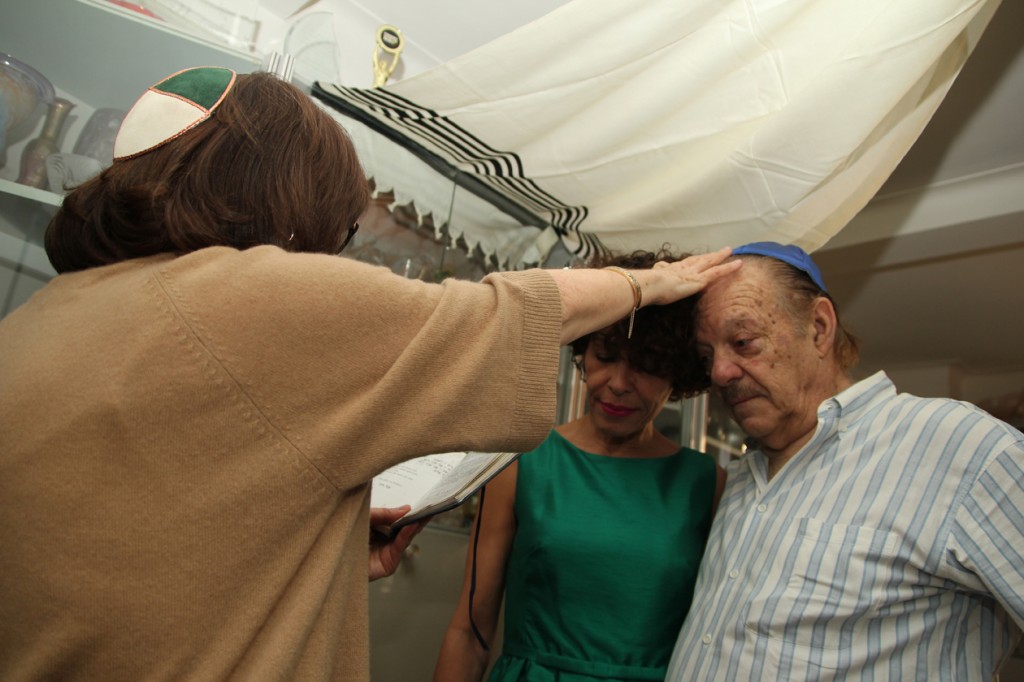 A good friend of mine, Harvey Averne, enjoyed a wonderful career as a multi-talented vibraphonist, band leader, producer and record label owner.  His best friend was Larry Harlow, who is a renowned salsa-music performing composer and producer. His mother was an opera singer and father a band leader at the Latin Quarter nightclub in NYC. Falling in love with the Spanish sound, Larry left to attend school in Cuba. He went on to produce over 260 albums for Fania Records.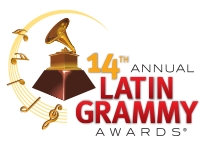 Among his contributions to music was his insistence on creation of a Latin Grammy award.  In 2008 he was presented with a Latin Grammy Lifetime Award.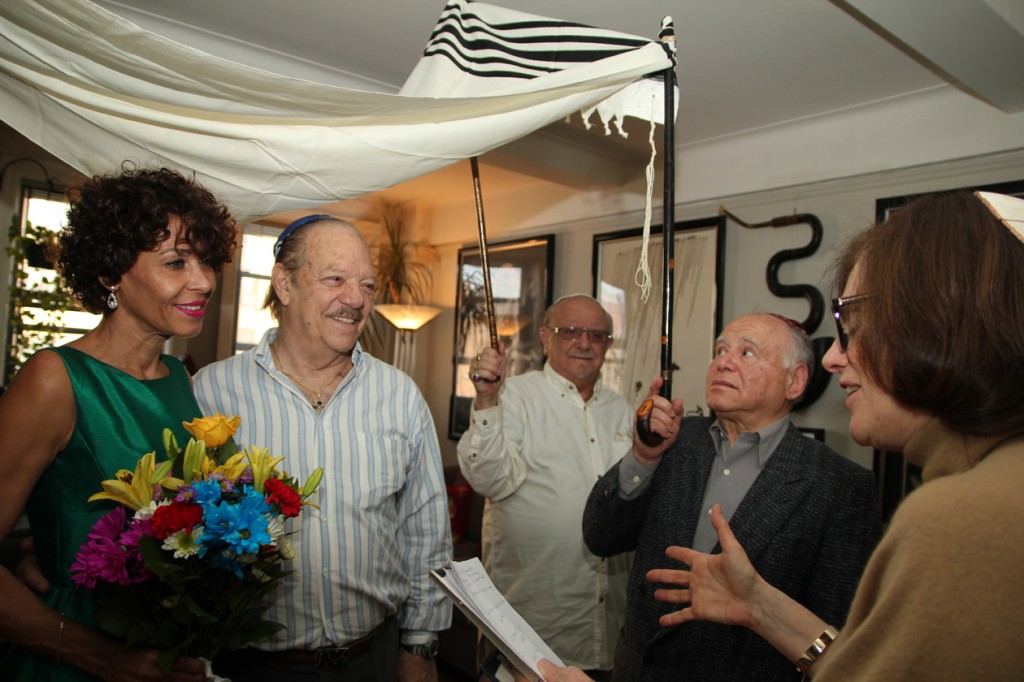 Larry planned to marry a lovely woman who had first started coming to his concerts in Cuba when she was just 15.  She had been a runner there and has a striking face and athletic dancer's body.  I was delighted to officiate the interfaith wedding for them.
We held the wedding ceremony in his apartment in New York City with a few close friends. I lent them my husband's tallit to use as the chuppah. The bride was not Jewish (as Larry is) but wanted a Jewish wedding ceremony. They did the circling to all of us singing a Yiddish wedding song, recited the Kiddish Prayer and Shehechyanu and I did the benediction at the end. It was a very emotional experience for the people present; tears of happiness streamed down the couple and friends' cheeks. We broke out a bottle of champagne and toasted l'chaim.
The moral of the story: It is never too late to find love in your older years.