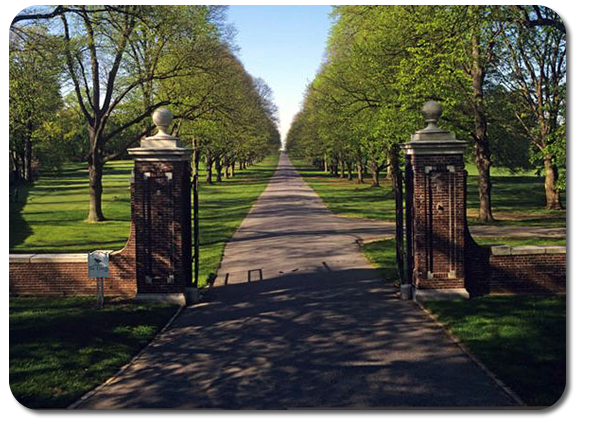 I was asked almost a year ago to co-officiate and interfaith wedding with a minister on the North Shore of Long Island.  A beautiful golf club, The Creek in Locust Valley, was the venue which had been founded over a hundred years ago.   The bride's parents and grandparents were members and it was a place that had many wonderful memories for the family.  The minister was a family friend of the bride's parents and was most anxious to work with me to create a loving seamless service.
     We met at the club, the groom's parents apartment in the city and again the night before the wedding .   We were determined that all present (many of whom had never been to a Jewish service) would feel comfortable.  The minister suggested  reading from the Book of Ruth which had as its theme loyalty and inclusivity between Jewish and non-Jewish people.
     When it came time for the Hebrew Kiddish prayer over wine the minister handed the couple the wine goblet, read the English prayer and I did the Hebrew.  We complete the service with a benediction called Aaron's Prayer- our hands were over the bride and groom crisscrossed so that we were a tight group.  It was truly inspiring.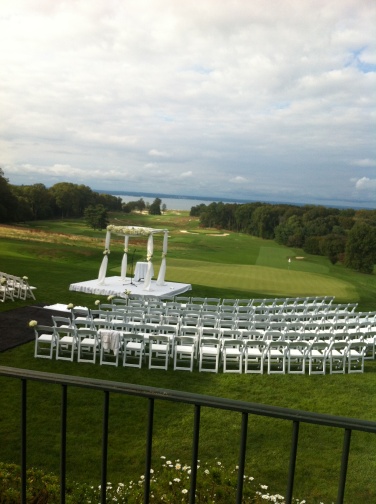 As I took the arm of the officiant for the recessional I felt the commonality of religions and people.  We truly had worked hard to make the service warm and respectful to both faiths.  The response from both Jewish and Christian people afterwards confirmed my feelings.  Nothing but smiling faces and loving wishes.